As usual, before the final release we're doing a lot of QA work on our localized Firefox builds, and this includes a careful check on accesskeys. There are two different issues with accesskeys:
use of a character not available in the label. For example: using "F" as accesskey for "Shiretoko" creates a label "Shiretoko (

F

)". This can easily happen if you update the label and forget to correct the corresponding accesskey.
duplicated accesskeys (two or more labels with the same scope share the same accesskey).
In the last 24 hours we found two duplicated accesskeys in the Italian build: the first one is quite hidden (you have to check for updates in the Extension manager and then click on the "More information" button), while the second one is located in the main window (Toolbar search). This last issue affects the en-US build (see bug 498840) and probably also other locales.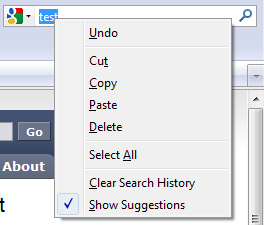 I think that we should really start to think about accesskeys and how to introduce automated tests.
The first step should be to create a standard naming convention (it's not even mandatory, but it would make things easier): right now you can find accesskeys named like "label_accesskey", "labelaccesskey" or "label.accesskey". At this point, checking for external characters shouldn't be a problem.
The real challenge would be to find accesskeys conflicts – using different tables to store all the accesskeys with the same scope – in particular in pop-up menus. Have you ever tried to select different parts of a web page (create a selection with images, links, images with links, text, etc.) and check how the context menu change? Doing this kind of checks manually is simply crazy 😉
Technorati Tags: accesskeys, localization