Today I took a look at the Order Status page for my Dell XPS M1330: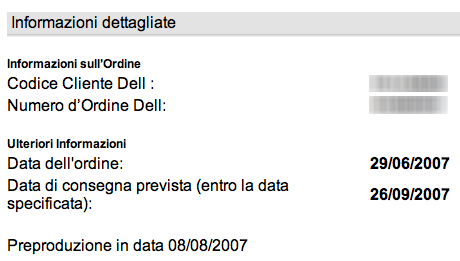 Guys, are you joking? Three months to ship a notebook that I have already paid?
Sr. VP Alex Gruzen wrote some days ago:
When you order a system, the estimated ship date factors in our best currently available information, including the number of orders in front of you and the availability of parts. It should not change unless something impacts one of these factors. If that happens, we will contact you.
Unfortunately no mails and no phone calls from Dell to explain what's going on with my notebook: maybe Italian customers are not so important for Dell.
I'm really trying to find a good reason not to delete my order and ask my money back.