[sound track] Woke up this morning, don't believe what I saw… 😛
Note: I've received the update only on my HTPC (Windows Vista Ultimate English with Italian language pack), still nothing on my notebook (Windows 7 Ultimate Italian). I suppose the original language of the OS is the discriminant.
Update KB976002 is finally available.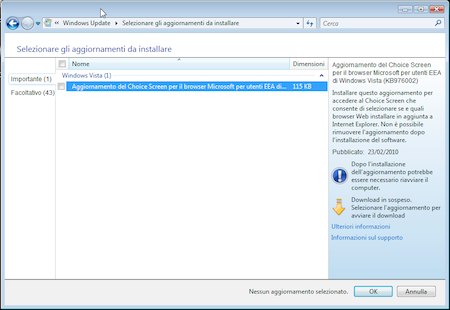 Nothing happens after installing. If you reboot the system, you'll see the Choice Screen (note also the new icon on the desktop).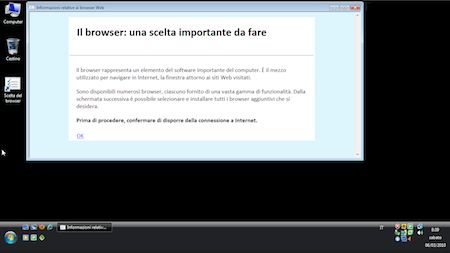 First layer browsers in pseudo-random order.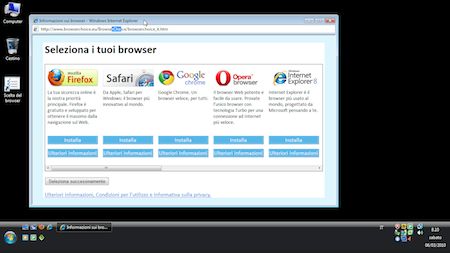 Some "WTF moments":
The "Learn More" link opens in a new Internet Explorer window, not inside the Choice Screen as I expected.
After downloading and installing Firefox as default browser, the "Browser Choice" icon is not removed.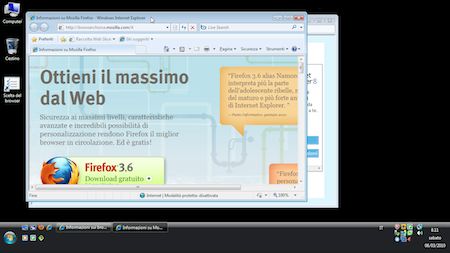 P.S. There's also a Belorussian version of this article

Technorati Tags: browser choice, KB976002, european commission